Good afternoon, our friends, partners and regular customers!
We want to tell You, with pleasure and special pride, about the complete creation project of a wrought-iron staircase, for one of our objects.
The Idea of design of a pattern of the wrought-iron railing, and the sketch itself, belongs to the «Design Bureau of Victoria Feinblat».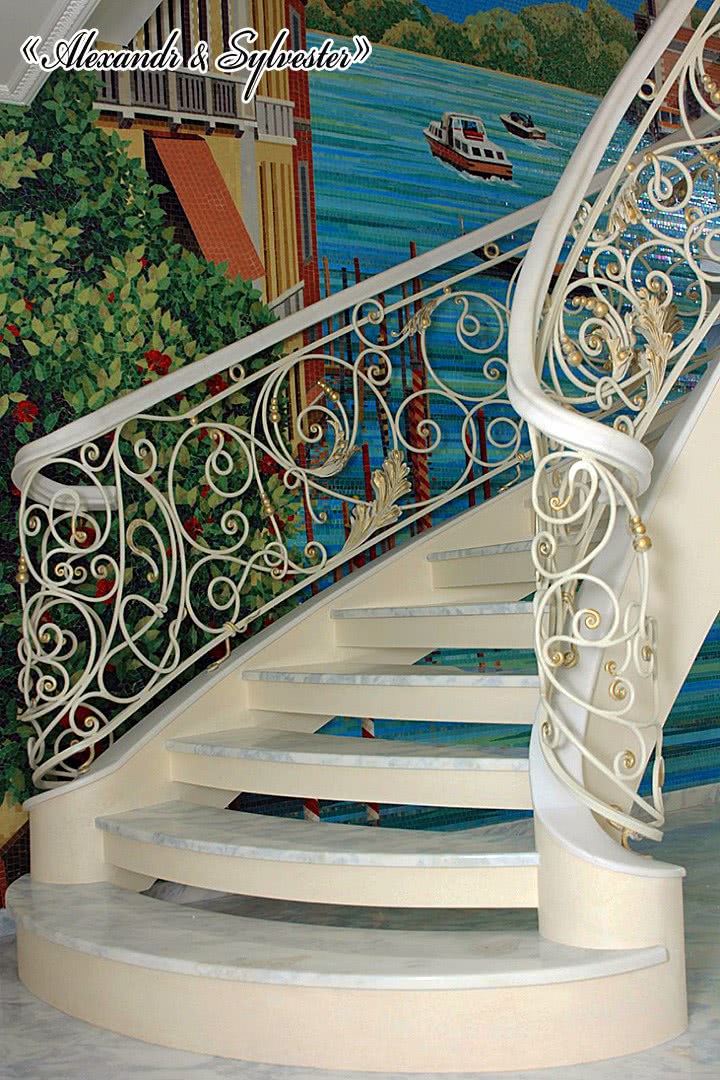 Elegant forged curls, magnificent handcrafted leaves, create the impression of lightness and sophistication of the composition. The staircase bends beautifully along the inclined-turn trajectory, decorating the interior of the mansion.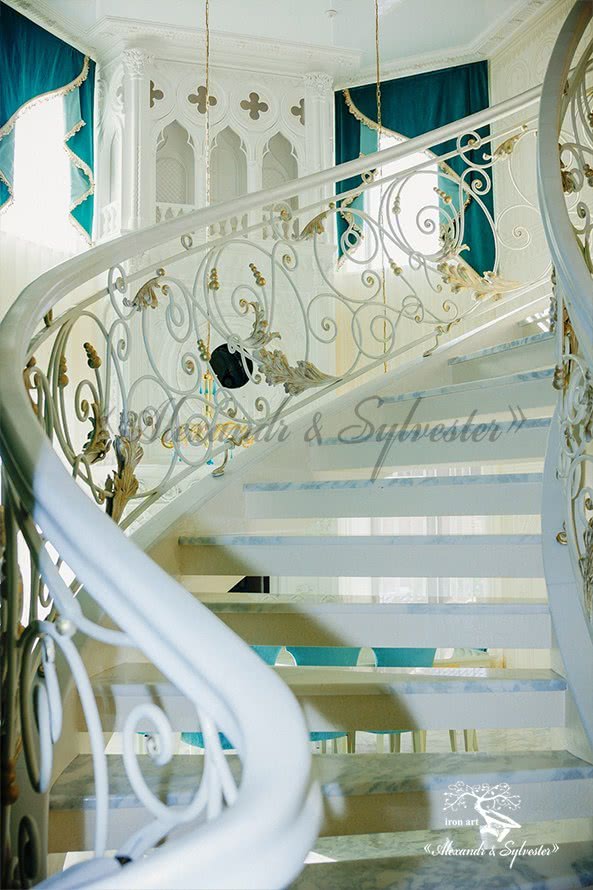 Milky-white color of a wrought-iron pattern, with light golden patina, perfectly matches the overall style of the living room, dining room and fireplace hall of the house.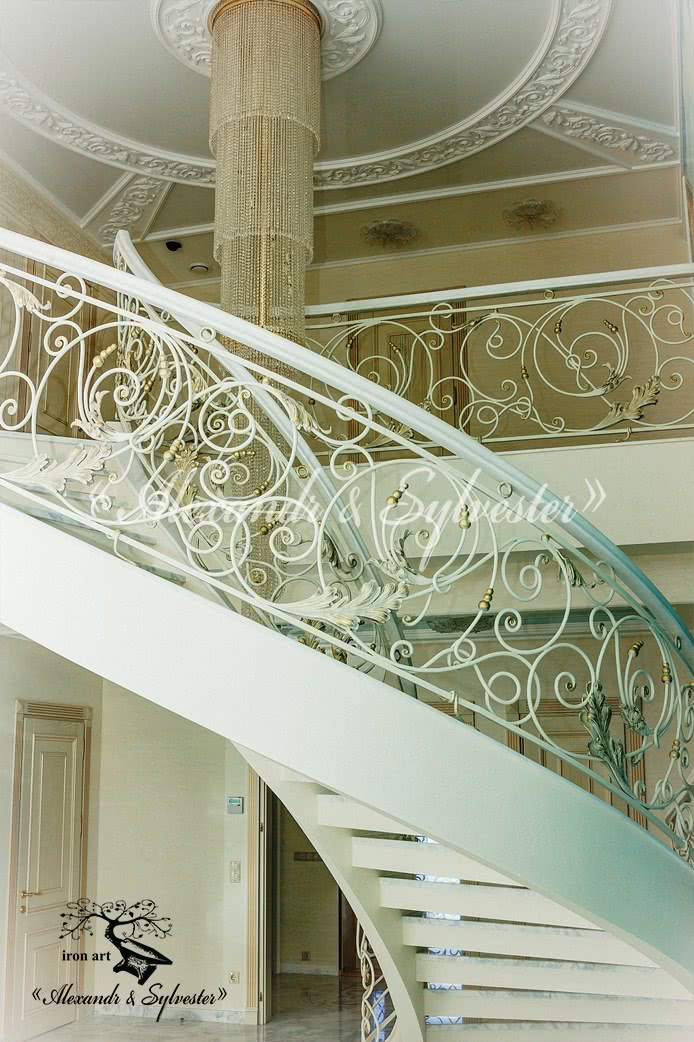 We really liked this model, and decided to name it - "Victoria", in honor of the talented author, one of the best interior designers in our country - Victoria Feinblat.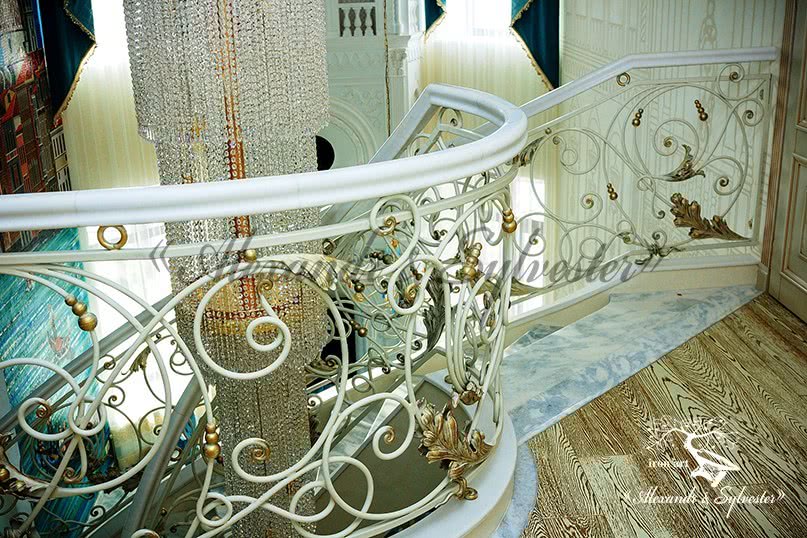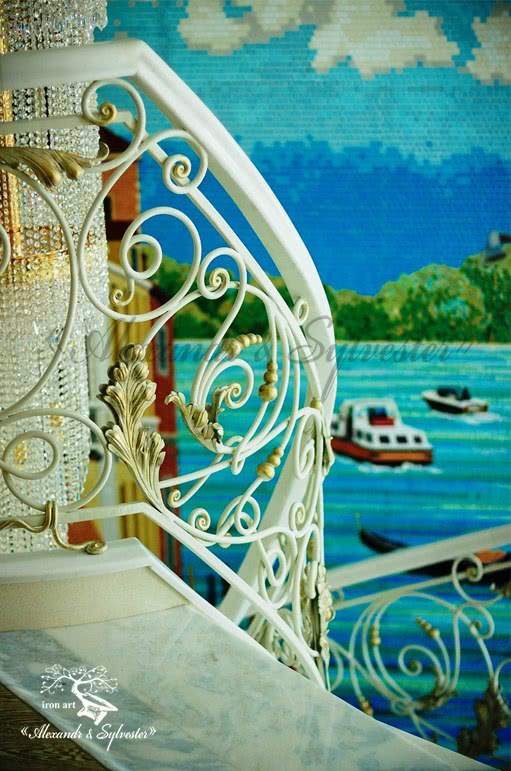 Sincere regards,
«Alexandr & Sylvester» Team